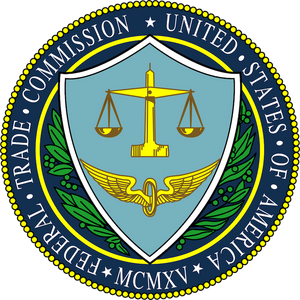 Violating the FTC Funeral Rule can cost you tens of thousands in fines. We can help.

Complete Virtual Course in Accordance with Respective State and FTC Compliance Requirements. Includes:
A Comprehensive Review of The Following:
Merchandise displays
Price lists
Statements of goods and services selected
Contracts
Death registration records

Preneed records

Cremation authorization

Recordkeeping forms 
Ongoing training and support including:
Unlimited online training with videos

24-48 hour email support

Quarterly compliance insights
Unlimited Online Training Includes All of The Following Learning Objectives:

Know who must comply with the Funeral Rule
Understand who gets a General Price List, when it should be offered, and what information it must contain
Understand the situations in which Alternative Price Lists may be used
Understand when a Casket Price List must be used and what information it must contain
Review the purpose of the Statement of Funeral Goods and Services and what information it must contain
Understand what information must be disclosed by phone and when
Be aware of the 6 misrepresentations prohibited by the Funeral Rule
Know what goods and services customers cannot be required to purchase

Unlimited Online Trainings Come With:

Live Chat
Real-Time Feedback
Unlimited Retakes
Customized Certificate and Proof of Training
Employee Training Documentation
No Logins Required
Cloud-based Recordkeeping
Compatible on any Computer, Mobile or Tablet Device
Unlimited technical assistance, by telephone and email
Who Must Comply with the Funeral Rule:
All "funeral providers" must comply with the Rule. You are a funeral provider if you sell or offer to sell both funeral goods and funeral services to the public.
Funeral goods are all products sold directly to the public in connection with funeral services.
Funeral services are:
Services used to care for and prepare bodies for burial, cremation, or other final disposition; and
Services used to arrange, supervise, or conduct the funeral ceremony or final disposition of human remains.
You are a funeral provider if you sell or offer to sell funeral goods and both types of funeral services. You do not have to be a licensed funeral director and your business does not have to be a licensed funeral home to be covered by the Funeral Rule. Cemeteries, crematories, and other businesses can also be "funeral providers" if they market both funeral goods and services.
You must comply with the Rule even if a particular consumer buys only goods or only funeral services, but not both. If you offer to sell both goods and services, you must comply with the Rule for every customer. However, you are not covered by the Rule if you sell only funeral goods, such as caskets, but not services relating to the disposition of remains.
You are covered by the Rule even if you organize your business to sell goods through one company and services through another. If you are a funeral provider, you cannot avoid being covered by the Rule by restructuring your business.
Customer Reviews
03/14/2022
Wendy

United States
Great Refresher
This course was informative and helpful for both our seasoned and new employees. We would recommend it to anyone looking for FTC Funeral Rule support.
02/01/2022
James D.

United States
Extremely Accessible and Meets Our Needs
Such a wonderful and easy to use program. We would recommend this to any funeral home looking for guidance and assurance!